Leki Running Pole Parts

0 reviews
From $15.95
In Stock & Ships Today
If you bust a pole, snap a tip, or lose a strap, you'll need replacements. SkyRun carries a few key items to keep you and your poles out on the trails! All pole parts are sold in pairs.
Shark Frame Strap Mesh - Supremely comfortable, moisture-wicking, and lightweight, Leki's Shark Frame Straps are one of their running poles' key selling points. Available in two sizes and two colors.
Skin Straps 2.0 - A pair of straps that goes with the Neotrail FX One pole.
Trail Running Tips - Replacement tips for Leki trail running poles.
Pole Bag - Need to keep your poles organized so they don't get smashed in a car door? Here you go.
Winter Trail Running Kit - Swaps out the lower shaft of your running pole for winter use. Includes a 14mm aluminum lower, Flex Tip long, and Big Mountain Basket. Compatible with Leki Micro Trail Pro, Micro Trail TA, Ultratrail FX One, and EvoTrail TA. (Not compatible with Leki's "Superlite" running poles)
Questions & Reviews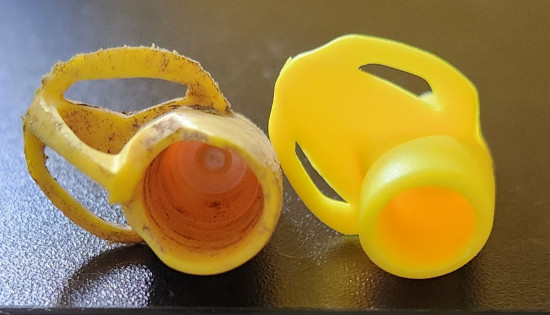 I have a pair Leki Micro Trail Pros with the Shark Fin tip. I would like to replace those tips with something like the Trail Running Tip. The standard trail running tips don't fit the Micro Trail Pros. Do you have tips, similar to the trail running tip that fit my poles? See picture. Shark Fin on the left, Trail Running Tip on the right
Hi Bob, we don't have any asymmetric baskets like the ones in your picture, but the Trail Running Tips that we carry should be compatible with your Micro Trail Pros
Answer this question:


How are these Leki Trail Running Pole tips attached to the pole(carbon), Threaded? Friction? Glued?
Thanks!!
Hi Gary, they should be attached via some hot melt glue and you'd just need to add some heat to loosen up the glue to get them off.
Answer this question:


Earn store credit by writing reviews. Learn more.