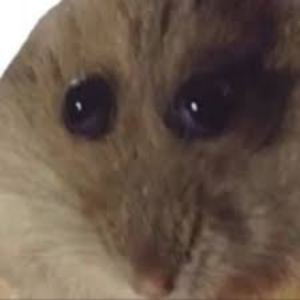 Lbow
Gender
Male
Height
5' 7"
Weight
145 lbs
Shoe Size
US 8.50
Foot Strike
Forefoot
Mileage
25 - 39 miles / week
My Running
Expert asthmatic.
Skimo Co Skyrun staffer since October 2019!
My Gear
Vert 6
Dynafit Skypro, La Sportiva Cyklon GTX, Jackal Boa II
Recent Posts
I wear these running, at the gym, lounging around at home, they've seen a lot of dust, weather, and sweat. The big pro for them is that they're lightweight, thin, dry quickly, and if you like liner shorts but don't like the scent or water retention you risk with similar fabric models, these don't have that issue. The also have a draw string and thin waistband, which I have a huge preference for over thicker waistbands. The con I would say is that they don't fit modern cell phone bricks in the pocket easily ...
If you like shorts with liners, these are great at helping keep you as dry as possible with two layers, the boxer/liner inside helps wick away moisture. I would also recommend going to the next size up if you're a chronic Schmedium S/M or M'large M/L person. I use the Medium and it's perfect for me though I don't prefer larger waistbands usually, which this has.
As of photo, around 150 miles. I've used these shoes every week since I bought them. Love the boa dials, the wrap-around fit helps me feel really secure all throughout the shoe and the super grippy sole of the shoe has helped prevent me from losing footing all throughout the wasatch and uintah range. The lugs are still doing just great even after 150 miles, although I might be running a bit more gently and cautiously than some others. I cannot recommend this shoe enough. I run on my toes, so I wasn't sure ...
While I've only used these shoes a handful of times for a handful of hours each outing I've put them through the ringer when it comes to what I've run across - literally. Ice, snow, slush, making a bad judgement and thinking that the puddle in front of me isn't as deep as I believed it was. These things are light, VERY WATERPROOF - see puddle comment- , and as someone with a high arch and fairly wonkily-shaped instep I love the boa system helping conform the shoe to my foot and the zippered gaiter seals ...
Ran with these around the Tetons and down in lower valleys/ridges in Idaho and I love these shoes if you're looking for something lightweight and great grip across different terrains. They keep out just about everything from plant stickers, mud, to even the worst of the dusty terrains, nothing gets past that gaiter/sock cuff and it's surprisingly breathable despite what one might expect its coverage. No sweat from me, and no dust/rocks! Tread is pretty durable too for such a lightweight shoe. It's definite...