Naak Nutrition

Näak was founded in Canada in 2016 in an effort to supply the most sustainable and efficient fuel for endurance sports. Starting with the classic energy bar, Naak now produces waffles, drink mixes, and so much more. Naak's co-founders Minh and Will wanted to make a product that was less sweet, which can lead to energy crashes, and is easier on the gut during endurance efforts. Try Naak nutrition to maximize performance while minimizing impact on the environment.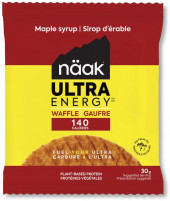 With so many options to choose from when it comes to nutrition, why not go with a product that is made with high-quality ingredients with an emphasis on long-lasting energy and sustainability? The Naak Energy Waffles are plant-based and made with a minimu..
$1.95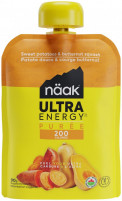 When you're at mile 35 of a 50-mile effort, gels can cause GI issues, and the texture can start to be overwhelming. The Naak Energy Purees offer a 200-calorie, sweet or semi-savory alternative to gels. The convenient twist top screws back on so you can fu..
$3.95