USWE Running Vests

USWE is a standout brand for many reasons. First and foremost is the desire to create a smooth ride on the trail. With that in mind they named their "no bounce" system, "No Dancing Monkey." With the concept of creating packs that stay put, USWE has become a fan favorite across multiple sports. In the trail running realm they cover every situation from racing to all day epics.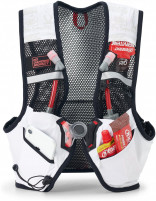 USWE understands that having your running vest bounce all over the place as you send it down your favorite trail is exceptionally annoying. To combat this dreaded "bounce" they created their "No Dancing Monkey Vest System," technology, which, thankfully, ..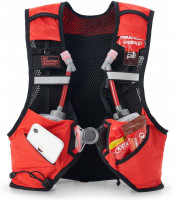 USWE seems to have been inspired by the Teenage Mutant Ninja Turtles. Not unlike the shell of a tortoise, the USWE Pace 8 running vest will stick to your back in a similar manner. The bonus is that you have the option to remove it after a long day on the ..