TSL Running Poles

Made in the famed French Alps in a little town called Annecy, TSL running poles stand for quality. Using their local mountains as their testing grounds for over 40 years, the folks at TSL know what it takes to get up and down your local trails using the best equipment out there. TSL is also aware that we all get our inspiration from a fragile landscape and keep an eye on their production's impact on the environment. More than just another brand, TSL wants to support an active way of life that brings us all that feeling of freedom in the mountains.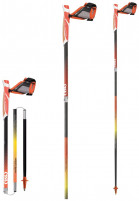 It's nice to have options - ice cream flavors, running packs, grip and length combos for your running poles...TSL has the last one covered with their Trail Carbon 4 running poles. Choose from cork or foam, regular or extended grip to dial in your favorite..
$139.95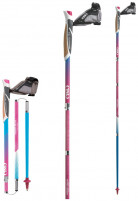 The evolution of the running pole is quite simple. Ancient peoples used sticks and now we have carbon fiber, collapsible versions. There were some other iterations in between, but now TSL has their Trail Carbon 4 Sky running pole to show just how far we h..
$139.95