Mammut Trail Running Shoes

Innovative and mountain focused, Mammut is making shoes that are built to take on the toughest terrain with the objective to get you to the top without a misstep. From fast-packing to high alpine adventures, Mammut has an option to get you to the top.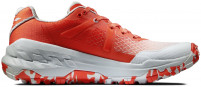 Floats like a running shoe, grips like a hiking boot--Mammut seems to have taken inspiration from Muhammed Ali in their design of the Mammut Sertig II Low shoe. Designed for performance trekking, running, and everything in between, this shoe combines a br..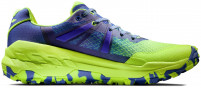 In terms of shoes, the "quiver of one" concept is not necessarily a focus. However, Mammut really nailed this idea with the Sertig II Low shoe. Designed for everything from a stroll through town to a technical trek and scramble with a side of running, thi..



With the reliability of a 2005 Toyota Tacoma and the resilience of a multi-generational street mutt, the Mammut Sertig TR is built for nearly anything and everything. The ample rebound from the responsive EVA midsole and foam-lined heel collar provides co..
$148.95