SAXX Running Underwear

SAXX started with a simple question; how can an age-old product be reinvented and improved? In 2006 that question was answered with the introduction of the BallPark Pouch. Built to work with the male anatomy, this simple concept leads to incredible comfort and fit. Break away from your mundane underwear and embrace the garment that embraces you back.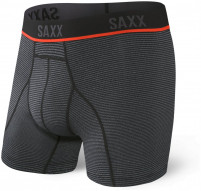 No more flippy-floppy, wiggy-waggy, bouncy bits! Saxx designed the Kinetic HD boxer Brief to be the go-to underwear for running and other high-output mountain adventures. The famous Ballpark Pouch got an upgrade to be even more supportive and deliver unbe..
$37.95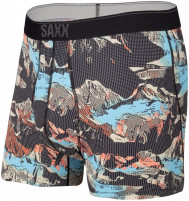 Saxx has made a name for itself in the world of comfortable, performance underwear and the Quest Boxer Brief is no exception. The legendary Ballpark Pouch uses internal mesh dividers to keep you supported and organized when you're out running, jumping, an..
$31.95